Winter Sidewalk Experiment
By: Patrick Maguire
Book Chapter: Human-to-Human Service
Posted: 02/1/2011
I could have also categorized this post under "Personal Pet Peeves".
If you were walking down the middle of a sidewalk and encountered the scene in the photo below, (with a snow shoveler off to the side allowing you to walk by) where would you walk and why? A few caveats: there is no one behind you, and no one in front of you for 4 blocks.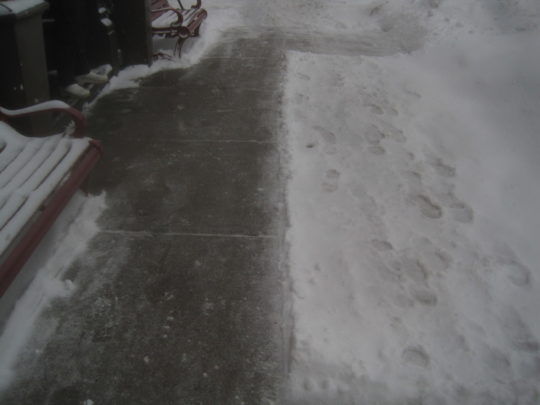 This post is dedicated to Joe McSweeney, a neighbor I had the pleasure to meet and chat with while shoveling today.
---
20 Responses to "Winter Sidewalk Experiment"
Permalink | Posted in Human-to-Human Service | 20 Comments »