A Legacy of Kindness, Humility, Grace, Gratitude, Mad Talent, & Love. Boston Celebrates the Life of Widely-Loved Bartender, Tenzin Konchok Samdo
By: Patrick Maguire
Book Chapter: Human-to-Human Service
Posted: 02/1/2019
Tenzin Konchok Samdo
March 17, 1978 – January 27, 2019
It is extremely rare to meet someone with the radiant spirit and kind soul of Tenzin Samdo. He was a force, one of nicest people I've ever met, in and outside of the restaurant/bar community. His infectious warmth and genuine hospitality surpassed his amazing 'bar scientist' skills. Tenzin was a unique inspiration, 'good people' to the core.
This compilation of reflections and tributes commemorates the love, respect, and appreciation that so many of us have for Tenzin so that Mila, Tenzin's son, and his family will always have a sense of how many lives Tenzin touched and the love that will endure forever.
Aside from observing the mutual love Tenzin and Mila had for each other, one of my personal favorite memories of Tenzin was feeling his fierce pride defending his team and advocating for his industry brothers and sisters after a BU professor berated them on Yelp. From my conversation with Tenzin in November 2017:
…the 17+ year industry veteran was adamant about protecting his co-workers and restaurant industry colleagues, and sending a clear, strong message to customers that abuse of service industry workers, or anyone, is not ok. Tenzin: "This isn't about me. I've taken a lot worse abuse over the years. I can take it. I was more upset that my co-worker was being insulted. I think it's important to stand up and protect our own people and our industry brothers and sisters–to raise awareness and let people know that Yelp threats, and unacceptable, abusive behavior will not be tolerated. I just want it to stop." 
Tenzin was a gentle, loving soul, and I love the fact that he stepped up, and spoke up for his extended restaurant family.
@squirrelsofmischief: Tenzin has always represented the very best aspects of our industry. His kindness and genuine interest in hospitality was always truly unrivaled. His ability to focus and highlight minor details without losing sight of the big picture will forever be inspiring. He used his powers for good. He used his reach to unite people. He put a spotlight on things in our world that aren't awesome, and offered up solutions instead of dwelling on what is. His range of focus was astounding. An eye on the past. An eye on the future. Fully present in the moment. A real life super hero if I've ever met one. He set a bar, not just for service but for how people should treat each other. Be humble. Be kind. Give thanks. Lift people up when you can. Seek knowledge. Chase ideas. Hustle! Be like Tenzin. Thank you @bostonmixdrink. #teamtenzin for always.
@cafeartscience: One of the most inspiring, innovative, and caring artists in the beverage industry, our beloved Tenzin Samdo passed away yesterday with his family and friends by his side. The impact that Tenzin had not only on the bar scene in his adopted hometown of Boston, but worldwide via his impressive following is beyond compare. He gave his passion for helping others and advocating for a better world to all that he did, from creating a cocktail list inspired by endangered species to bring awareness to climate change, to fostering communities in every space he inhabited, to lending support whenever needed, to most importantly, raising his son, Mila, who recently turned eight. A Tibetan refugee who grew up in northern India, Tenzin embraced his culture by embodying the Tibetan motto, "be kind," which is evident to all those lucky enough to have come in contact with him over his short, but impactful career. The @cafeartscience family will always remember Tenzin's lasting contributions to the bar program, his appreciation of art and beauty, and his kind spirit. Most importantly, Tenzin believed in family-first and his family appreciates all of the good thoughts and well wishes…
@chef.carolina: Kind of at a loss for words, from my very broken heart. But I know you would tell me to "keep pushing darling." To never let anything get in my way. To practice patience and positivity without exception and only let good vibes in. I watched you constantly push the limits. So I followed along. I admire you, I've always believed in you and you've ALWAYS believed in me no matter what. Thank you, Tenzino! for being my incredibly loving friend unconditionally, industry family, and a giant inspiration and influence in my life and career. You're truly the real deal. I love you forever! #teamtenzin #restinparidise
Café ArtScience: In less than two decades, Tenzin has built a career as one of the most talented bartenders in the country, marrying a unique sense of aesthetics and cocktail storytelling with a spirit of kindness and generosity. His kind heart, positive attitude, and incredible ability to foster community are evident in those who have volunteered to lend their support.
@jdstone27: On Friday, March 28, 2014, I spent the early afternoon with this wonderful man at Trade taking pictures of him and his drinks for my column at BostonChefs. He was one of my first subjects and if you knew him, you know why. I was an amateur journalist, he was a generous and interesting person. That's a good recipe for writing. We'd been acquaintances, then friends through our work in the neighborhood. We shared a mutual interest in Buddhism and had friends in common outside of the industry.
One night, years ago, I'm out alone at Drink, with probably no real spending money. These were lean, tough times. I asked for my check and the bartender said to me, "Tenzin took care of your check, Justin." In all of my years as a customer, that had never happened to me. Sure, people buy rounds, managers comp checks, but this was a silent and humble gesture of generosity that I'd never known. I was stunned, and went looking for him. He was gone. I've never forgotten this.
On June 21, 2018 I was in Rhode Island for work and reached out to him to apologize for not coming by to see him at Café ArtScience. This was his message, our final words. "It's our consequences of growing up. I'm very happy for you, brother. Seems like you got the perfect job. You deserve everything you earn. We'll come across our path very soon. You are awesome." It was never about him, the light was always projected outward, all day, all night.
I'll miss him. We will all miss him. Please make a donation if you haven't yet.
@privateerrum: Every detail @bostonmixdrink put into his work would touch your heart and make you feel honored, from the simplest expression to an ornate masterpiece. His drinks were art made personally for each guest, temporary, and to be experienced through every sense. The Hut on Mitchell Road, he named for the street that leads you to our distillery. Most who drank it might never know this but for those he served who did come to visit and noticed this detail they would get an ah-ha moment that his drink would deliver days, even weeks and months later to that guest. It was a delight to see them piece this together. Every bit of his work was thoughtful.
Rachel Leah Blumenthal: We followed you from bar to bar because of your talent, creativity, and humor, but most importantly, your kindness. I will never forget the many late nights I spent at Artscience inhaling clouds of strawberry negroni vapors or trying your incredible animal-inspired cocktails or getting chased around by a drink-serving robot. Any night that Joel and I found ourselves remotely close to Kendall Square before midnight, we had to pay you a visit; any time we had friends in from out of town, we knew we had to bring them to meet you. Thanks for being amazing, Tenzin Conechok Samdo.
@whiskeyface80: This fucking hurts. I miss your smile, your excitement when one of us reps walked in….We didn't go in to sell, we went in to learn.. I love you T. And tonight (at Café ArtScience) was an example of how loved and cherished you are in our community. You're a legend, a friend , an example for us all. Love one another…. ❤️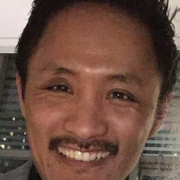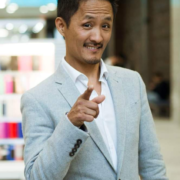 Ran Duan: In the Chinese culture we burn money to send off to the after life…it's a somber celebration as I raise a glass to Tenzin…health is something we can take for granted. No matter how rich, how happy or how successful you are, in a blink of a eye it can all disappear. In an industry that is based on gluttony and over imbibing we forget to take care of ourselves. This is a wake up call…in the final weeks before Tenzin passed he kept mentioning to me to take care of myself. Enjoy the moments and stop worrying about the future. To take time off to celebrate life and spend with family. Tenzin was a spark in our bar community ,a rising star who wasn't even at his peak and passed way before his time.  I ask all of you to honor Tenzin by taking care of yourself as health is an expiring commodity and without proper maintenance in a blink of a eye it can disappear.
@jacki_mo: Heartbroken over the loss of such a great friend and true force in this world. Tenzin, you defined what it means to surprise and delight. Always generous, warm, creative, caring, and so much fun. Taken too soon. His smile lives forever in my heart. #teamtenzin
Robin Robinson: For those of you who didn't know Tenzin Conechok Samdo, you missed a brilliantly wonderful human being, kind, thoughtful and a joy to be around. Nick Korn introduced me to him on a trip to Boston and here's what he created while we sat there. So on top of his humanity, he was a true craftsman with a fun outlook on life. One of the more joyful experiences I've had at a bar.
DJ Ryan Brown: One of the kindest and wisest souls our Boston and Global Hospitality Industry has ever seen, Tenzin Samdo aka @bostonmixdrink , has transitioned onward after a fight with cancer. Your intelligence was transcendent, your love was radiant, and your heart was seemingly forever full and open. I'm not gonna talk about your award winning cocktails but you were a true artist full of compassion and empathy and creativity at every turn of the road. That – to many, including myself – seems like an impossible and unattainable way of life, if not at very least because of our own personal struggles. You studied and you worked and you built it and and you lived it. I will cherish our memories working together (motherfucker chose EPMD – "Strictly Business" for one of his walk up and fight songs for a cocktail competition I DJ'd), healing together, growing together and the times we were able to break bread together. I will reflect deeply in your honor.
To the sweetest man:
May the wind always be at your back and the sun upon your face. And may the wings of destiny carry you aloft to dance with the stars.
@km0436: I'm incredibly saddened by the passing of my friend, Tenzin yesterday. He welcomed everyone who came to his bar as if they were his personal friend that he hadn't seen in forever. It's a feeling that can only be described by the people who knew him. The first time I met him he greeted me like an old friend (even after I ordered a caipirinha while he was in the weeds) and made me feel welcome. On my birthday, several months later, he brought me a caipirinha in a foot long martini glass with candles burning. He remembered. He always remembered. And we will always remember him.
@blacktending: "I'm a bartender—making drinks is what I do for a living, why not send a message through it?" – @bostonmixdrink. The single most inspiring experience I had as a bartender in 2018 was at Tenzin's bar, @cafeartscience, full stop. His team was warm and inviting, he was humble and gracious as a host, the drinks didn't feel forced, and the technology utilized was more than just a kitschy sideshow that distracted from the lack of hospitality in the room, and it was cheeky (I mean a taco scented margarita…).
I'm grateful to have experienced the man in his glory, feel honoured to have stood behind his bar (the cleanest I've been behind, ever.) and happy I spent an hour I could have caught up on sleep listening to him lecture on futuristic tequila tiki cocktails with @mixecutive.
If you're unsure of why I'm posting this google search "Tenzin Samdo," look beyond this week's posts and note how we lost an inspiring human being who used his platform and voice to educate and be an instrument of change.
The world would be a better place with more Tenzin's, right now it would be a better place with just one.
Unite and spread the word! Please help us support a beloved friend, colleague, and father by sharing your personal stories of Tenzin's hospitality and the art of the cocktail that he so passionately adored. We are doing what little we can to make sure that his fostering of community continues, and to treat him as he has treated so many of us over the years, with fierce loyalty and unwavering generosity.
Pramy Yadav: "My religion is simple. My religion is kindness"- The simple words of the Dalai Lama were the complete embodiment of the life of my dear friend, Tenzin Samdo. I first met him while organizing a charity event, and I was struck by his enthusiasm and willingness to help. He created such special recipes incorporating the spices of India, and his knowledge and understanding of chemistry was so unique. His ability to make you feel utterly tranquil in his presence was special. His smile overtook the room. And his love for his son, Mila was everything. He was truly a beautiful soul and I will miss him greatly.
Corina Haley Miller: Tenzin Conechok Samdo was a wonderful human with a heart of gold. He made all those he encountered feel special. He loved his craft, and was an excellent father to precious Mila. His talent and his love will be greatly missed by many. Wishing you peace if you knew Tenzin.
Hoping for a bright future for Mila. And sending prayers to the family and those closest to him in his final days.
We all love you brother!! You have inspired many. This earth will not be the same without your joy and light. Blessings be with you. Xoxo
Chad Fox: We lost one of the finest humans I have ever known. Tenzin Conechok Samdo was such an amazing soul, everywhere he went and everyone he saw was touched by this wonderful, kind, smart, caring man. Tenzin you were a great friend and a force in this industry, you will be greatly missed and always loved. Rest in power brother.
Sanjeev Yadav: Tonight at Cafe ArtScience, we celebrate the life of Tenzin Conechok Samdo, @BostonmixDrink a remarkable gentleman, a kindhearted soul, and a dreamer who was living his very own dreams, while spreading love, thoughtful advice and wisdom all the while with a big smile on his face……that was Tenzin Conechok Samdo!! Rarely do such people cross paths in our lives and we can only feel the blessings and privilege of knowing such a person as Tenzin. For all the success, hard work and dedication that he put forth to achieve his own dreams, his greatest passion and most important achievement, was his sweet and gentle son Mila….he was his world and Tenzin devoted his life to him! Tonight, we gather at Cafe ArtScience, where his artistry and creativity came to life and where he was able to also share his wisdom and always lend a kind ear.. Though he has left us all to soon, his memory, his wisdom and his life will forever serve as a reminder that the kindness and love that we put out into this world can make a tremendous impact…..Mother Theresa once said, "There are no great things, only small things with great love. Happy are those." Tenzin's life was about spreading love and kindness one person and one drink at a time….so please let us support his family and his son during this difficult time ahead and more specifically allow his son to have the educational opportunity to pursue his dreams!
Susan McGrale Casale: Tenzin will always be one of my brother Ryan's best friends. He has been so good to our family since Ryan's passing-Please join me in supporting this beautiful human-if there was ever a time when you would give to a stranger it is now💕
Food & Wine: Boston Mourns Loss of Legendary Bartender Tenzin Samdo
Boston Magazine: Boston Restaurant Community Honors Late Bartender Tenzin Samdo
GoFundMe: His professional recognitions include Boston Magazine's "Bartender of the Year" for 2018; Thrillist's, Zagat's, and Eater's top Boston bartender awards; Nightclub & Bar's June 2015 Bartender of the Month; and reaching the final 10 at Punch King's Competition at COCHON 555.Most meaningful to Tenzin, however, was a small interview on "Voice of America" translated into Tibetan and broadcast to his father's community – a true testament to his belief in the importance of family.
The impact that Tenzin has had not only on the bar scene in his adopted hometown of Boston, but worldwide via his impressive following is beyond compare. He has continuously poured his passion for helping others and advocating for a better world into all that he does. In Tenzin's own words, "By consuming the cocktail, you're destroying the art, but you're left with the memory. It's a reminder that life isn't permanent, but it can be beautiful."
In a beautiful celebration of Tenzin's life at Café ArtScience, that felt like an industry homecoming, Dhondup Phunkhang read the following statement from Tenzin's younger brother, Tenzin Jampa Samdo:
Friends, loved ones and family –
It is an honour and privilege to pay tribute today to my older brother.
Tenzin Konchok Samdo was remarkable in so many ways. He lived his life to the fullest and touched so many people during his short time here with us. We all have special memories of him that we will carry with us – memories we will always hold dear.
Allow me to share some of the special memories that I have of my brother – memories that personify him and his life well lived.
Kunchok was truly devoted to his craft, but most importantly to his colleagues in the service industry. He called them his family and he really meant it by showering them with love, kindness and support in any way he could. Grateful for his position within this family, he always helped make it easy for the newcomers to join.     He was warm and welcoming to all around him, and he honoured the  guests who came before him.
He loved his son, Mila, fiercely. From the moment Mila was born, they were  a team. Kunchok's devotion to him was limitless. 
 
During the last few difficult months, Kunchok didn't respond much to anyone when they would talk about his health and wellness. He just smiled, nodded and kept to himself mostly.
However, when anyone brought up his work, he would so brilliantly light up and get this huge jolt of energy and be ready to discuss the art at length – he was so animated you'd think he was perfectly fine.
He so loved what he did and made you feel the passion he had for it.
Thank you to everyone for coming here and thank you to all his colleagues at Cafe Art Science for this incredible gathering. We all know – it meant the world to him that this was happening – both for him and for Mila.
And, as you will all likely know, because Kunchok told the story of Tibet  whenever and wherever he could, he came from a proud lineage – from a  people who have been oppressed and exiled from their own country.  
Kunchok knew – we didn't come here to stay. We came to one day return to  our land.  
At this time, we are gathered here to help guide his spirit back to the land of  his mother, father, and his ancestors – back home to Tibet.    Thank you.
@justin42arch: Something pretty remarkable happened last night, 1/30/19 at Café ArtScience. Something that will stay with me my whole life. Last night we celebrated the life of a truly amazing human being who left our world, and his wife and young son way too early. The celebration raised money for Mila's education fund. When I got to @cafeartscience an hour after the event opened, they were already at standing capacity and we had to hang out (with 100+ others) next door (for an hour and a half) at @lelabcambridge until people left). I wouldnt be surprised if 1,000 people total came out for this celebration. 
And as I looked around waiting, I saw people smiling. People hugging. Former coworkers reuniting. IG connections meeting in person for the first time. Young people, old people (me), whites and minorities, famous chefs and college students, people in suits and people in sweats, lovers and ex's, straight and LGBTQ. I SAW LOVE. No hate. No strife. Just pure KINDNESS.
Tenzin did a lot for our Boston/Cambridge community, the restaurant and bartending industry, for awareness of extinct animals, for pushing mixology into art and technology, for being environmentally responsible, for his family. And now, after life, he continues to make this world a better place for us and our children.
Thank you to all that came. Thank you to all that donated and continue to donate. Thank you to those that organized and volunteered. And thank you TENZIN for making us all and our planet better. 🙏
@bigmike2047: The celebration of Tenzin's life at Café ArtScience was an all-encompassing room full of respect, love and support. "In the end only three things matter: how much you loved, how gently you lived, and how gracefully you let go of things not meant for you."
@tiffanifaison: I keep coming back to kindness-true kindness. Aside from being a ridiculously talented leader in our industry, he was kind. It's easy to find platitudes of it in our industry, but often difficult to find the real deal. Tenzin was an ambassador of true kindness- and therefore hospitality. His example shines bright, let's follow that star.
Please feel free to add your tribute to Tenzin in the comments. Thank you.
---
Permalink | Posted in Human-to-Human Service | No Comments »