Walking Boston-A Marathon in Every Neighborhood #ServerNotServant
By: Patrick Maguire
Book Chapter: Human-to-Human Service
Posted: 06/3/2022
This blog post marks the official launch of Walking Boston-A Marathon in Every Neighborhood #ServerNotServant. There is so much more to explore and discover, even 'in our own back yards.' And walking is one of the best ways to do it. The purpose, vision, and missions of Walking Boston:
Explore and showcase Boston's neighborhoods by walking deep into every one of them, sharing pics and experiences along the way, while raising money for local, Boston non-profits.
Raise awareness for my Server Not Servant book in progress advocating for service industry workers and 'service' to our fellow humans.
Find a publisher and sign a contract to finish the book that this website/blog is dedicated to.
Meeting great humans. Learning more about Boston and having some fun along the way.
Health benefits.
Over 3 days of Memorial Day Weekend 2022, I was 'On the Road' for 12.5 hours on Saturday, 6 hours Sunday, and 4 hours on Monday, totaling 22+ hours. The weekend goal was to set foot in (and take pics of) all 24 Boston Neighborhoods as a catalyst to launch the project and 'get moving.' I was hoping to complete the task in one day, but after 12+ hours and 16 neighborhoods on Saturday, realized I needed more time…
This link to a Google Photo album includes 229 pics/videos that I took of my weekend adventure beginning at 5:57am on Saturday, ending on Monday after covering Allston and Brighton. The photo album is in chronological order, reflecting the travel through each neighborhood. Some of my pics from the album are also featured within this blog post and on both sides. I estimate that I covered about 18+ miles walking over the 3 days. Initially, I activated the 'MapMyWalk' app on my phone, but it was using up too much of the battery, so I shut it down. I plan on using Garmin to record the neighborhood walks.
Grass roots financial support for this project and publication of the Server Not Servant book will include individual contributions via Venmo @Patrick-Maguire-32 and PayPal on the upper, right-hand side of this blog, 'Support Server Not Servant' in the blue box. I'm also seeking business sponsors for both projects, walking and publication of the book. Please contact me if you or anyone you know might be interested in collaborating.
Email: patrick@servernotservant.com. Twitter & IG: @PatrickMBoston
'Fun' Facts & Trivia about this project:
Walking 24 marathons may seem like a lot of miles, but my initial plan was to walk every street in every neighborhood of Boston. Then I did the math… (There are approximately 785 miles of roads in Boston maintained by the Boston Transportation Dept.)
I don't own a car, so getting to the starting point for each walk will usually include riding the T. During Memorial Day Weekend, in addition to walking, transportation included subways, busses, and water taxis (from Eastie to Charlestown and from the North End to the Seaport).
The walks in each neighborhood will consist of at least a half marathon per day and will be verified using a Garmin tracker. Some neighborhoods, like Chinatown, North End, and the West End might only require a half marathon to walk every street. Others, like DOT, Mattapan, and Southie will have more roads than a full marathon will cover, but I'll map out the best strategy to cover as much as possible during the 26.2+ miles.
Urban treks include lots of conveniences, stores for water and snacks, bars for a cheeky beverage and a bathroom, but they also include lots of temptations that aren't 'on the program,' like slices of pizza… I'll pack some healthy snacks for the neighborhood walks.
Inspirations include George Plimpton, participatory journalist, including goaltending with the Boston Bruins.
I purchased an Anker mobile charger before the weekend. I was very impressed with how long it held a charge. It lasted the entire 12+ hour day on Saturday, and still had some juice left at the end.
There will be a blog post following completion of the walks in each neighborhood, including Garmin tracking proving distance, photo albums, and adventures along the way. The pics from each walk will include people and more of the 'character' of each neighborhood than the Memorial Day Weekend album.
Start date goal is August 1.
Most of the walks will be open to anyone who wants to join me and share their pics and experiences along the way. Hello, WCVB Chronicle…….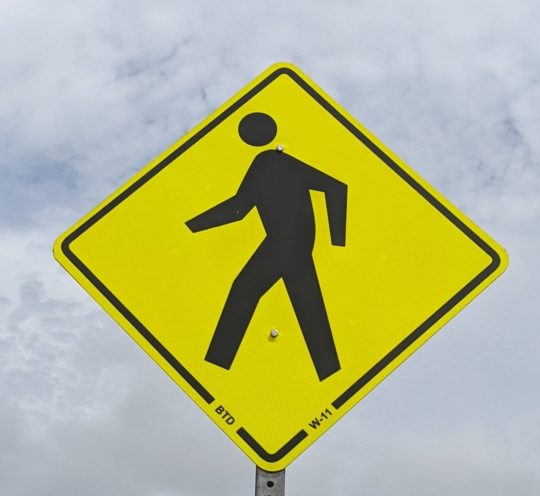 Checklist before walking first neighborhood:
Finalize local non-profit(s) and a mechanism to track $$ inspired by #WalkingBoston. Set and publish goals. Recommendations for non-profits welcome. I'm looking for Boston-based w/low 'admin' components that all neighborhoods benefit from. Service industry related? [Launch my own?]
Clarify # and description/title of Boston Neighborhoods. City of Boston websites have different numbers and labels. Examples, Chinatown + Leather District are combined, 'Wharf District,' 'Mid-Dorchester,' and 'Longwood Medical,' and Seaport/South Boston Waterfront all need to be considered.
Finalize and 'test drive' Garmin tracking and sharing.
Confirm that Google Photos is the right pic/video sharing app, non-invasive and user-friendly. Ideas welcome.
Create YouTube platform and tighten up all social media apps.
Maps to plan walks, and post pics of them. BPL in each neighborhood?
Research WHOOP involvement to track health benefits.
Media networking/promotions.
Vest for walking to store snacks, phone charger, etc.
Invite guest walkers, even for portions of each walk.
Keep running total of verified miles walked and hours 'on the road.'
Start photo albums of humans and animals seen on the walks and keep adding to them.
Research all Boston Walking related sites and groups to include and network with.
Research drone photographers and potential involvement.
Include links to non-profits in each neighborhood in blog posts.
Consider a portion of each walk at night down 'main street?'
Include bullets of "Thoughts while walking in ________" in each blog post.
Interview people along the way and ask what they think of the neighborhood, how long they've lived there, etc. Finalize questions and method of recording.
Find "Welcome to _____" sign for each neighborhood and include pics in albums.
Consider additional walks covering Boston Harbor islands, parks, and around bodies of water.
Finalize the next chapter/challenge…
Thank you for following, supporting, and sharing the journey. Grateful-Patrick Maguire
PS-Be sure to check out the Google Photo album w/229 pics + videos in the order I took them.
---
Permalink | Posted in Human-to-Human Service, Introduction | No Comments »