#WalkingBoston – A Marathon in every Boston Neighborhood: East Boston Part 1
By: Patrick Maguire
Book Chapter: Human-to-Human Service
Posted: 08/12/2022
Thank you for stopping by. A great place to learn the background story and inspiration for #WalkingBoston is this blog post.
The inaugural walk is on Tuesday, 8/16 leaving from the Wood Island T stop on the Blue Line at 7am. All are welcome to join. We will meet on the Bennington Street side at the bus circle. (Stay tuned to Twitter @PatrickMBoston for rescheduling if heavy rain is expected.)
[Post-walk summary and reflections can be found at the end of this blog post.]
The first walk will cover a minimum of 13.1 miles (half marathon) covering half of Eastie from Wood Island to Suffolk Downs, and from Constitution Beach to Chelsea River. The territory on the upper right side of the black line on this map will be covered:
As you can see from the map, Eastie resembles an hourglass shape with Wood Island T stop pretty close to the middle. Please email me if you have suggestions of 'can't miss' hidden gems in that area that I need to see and chronicle. The same applies to all other Boston neighborhoods. [Thank you, Peter Campbell. I've got you covered in Hyde Park, brother.]
The first 2 non-profit beneficiaries have been finalized:
#1- Make-A-Wish MA & RI is the primary beneficiary of #WalkingBoston. As most of you know, the mission of Make-A-Wish is to create life‐changing wishes for children with critical illnesses. I love the work that they do and am honored to partner with them. Thanks to Hillary Muntz for her professionalism and attention to detail. Please consider a donation inspired by #WalkingBoston by clicking on this link.
#2- Stride for Stride is also a beneficiary of #WalkingBoston. Stride for Stride is a non-profit running organization that buys race bibs for immigrant, BIPOC, and low-income runners – the goal is to make races more accessible, inclusive, and diverse for everyone. Stride for Stride founder, Tom OKeefe, aka @BostonTweet, "Our logo signifies equality. It's simple, bold, and shows that you support running for all. Our goal is a simple concept too, but one that changes lives. Having a race to strive for keeps you focused and healthy, while crossing the finish line is pure joy and empowering in both sport and life – it proves that you can accomplish anything you set your mind to. Never give up!" Donations inspired by #WalkingBoston can be made to Stride for Stride by clicking here.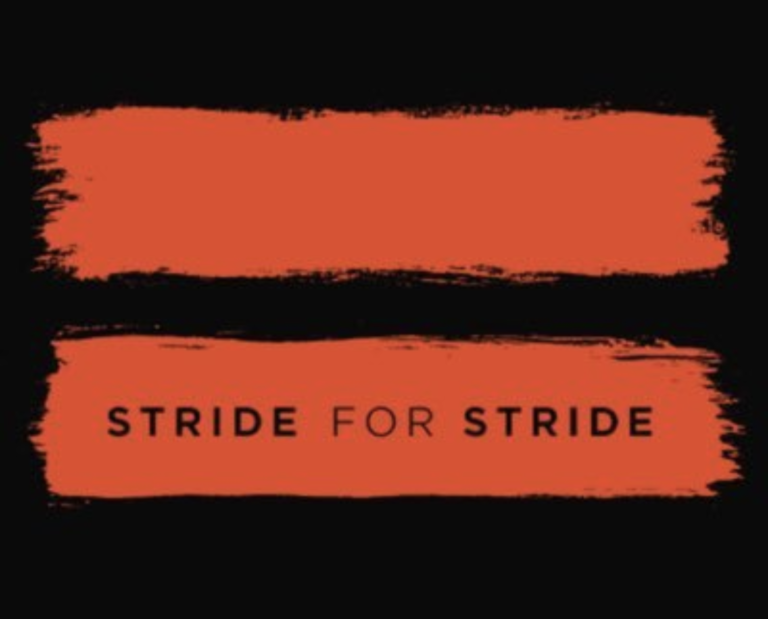 #3- Several folks have reached out asking how they could sponsor/support my #WalkingBoston project and expedite the publication of my Server Not Servant book. A grassroots fundraiser of small donations has been set up to keep me walking and writing. Donations can be made here.
#4- Additional, local beneficiaries may be added if they can provide a dedicated link for donations inspired by #WalkingBoston. Please email patrick@servernotservant.com for consideration.
CBS Boston WBZ interview 8/12/22:
BOSTON — An author is kicking off an ambitious journey to walk every neighborhood in Boston. Patrick Maguire said the walks will raise money for Make-A-Wish Foundation Massachusetts and Rhode Island and Stride for Stride. 
He's partially inspired by the pandemic to get up and outside, to learn more about the city and its iconic neighborhoods.   
"I want to rekindle relationships with everyone that I've promised to meet up and have a cup of coffee (I'm a tea drinker) but a cup of coffee or a drink. And walking is one of the best ways to reconnect with old friends and I hope to meet some new friends along the way in the neighborhoods of Boston. It's getting me away from the computer and it's a fresh start," Maguire said. 
Thanks to everyone for your support and for following the #WalkingBoston journey. I hope to see you on the road.
Cheers-Patrick
#WalkingBoston anthem, People Have the Power by Patti Smith
Post 'Eastie Part 1' Walk Update, 8/22/22:
On Monday, 8/15, I met with personal trainer, Katie at BSC Boylston just outside of Copley Square for a free InBody Scan included in my membership. I'll spare you the details, but will report my starting weight (197.6) as a measure of accountability, progress, and goals (185lbs). Thank you, Katie.
To map the course of the walks and confirm distance, I'm using MapMyWalk and All Trails apps. I've also ordered a Samsung Galaxy Smartwatch 5 as a 3rd way to verify distance and map the walks. One of my biggest concerns is losing the data of each walk and not being able to report and verify the course. Using 2 apps and having an independent (of my phone) GPS and tracking device should alleviate this concern.
Eastie 1 Maps:
Please click on the highlighted links below.
MapMyWalk  Distance = 13.88 miles
AllTrails  Distance = 14.3 miles
I'm not sure why there is a discrepancy between the 2 apps – I started them at the same time, paused and restarted them simultaneously at lunch. I'll use the lesser of the 2 as official total distance moving forward.
Google Photo Album: I encourage you to view the 144 pics and videos in chronological order of the adventure from home (5:16am) to St. Mary's T at the Green C Line, to Wood Island on the Blue Line as the starting point. This was a solo walk.
Summary, observations, and reflections:
Not much continuous sleep the night before Walk 1. Despite planning this for years, Game Day anxiety prevailed. No problem getting up at 4:30ish. Mind racing. Adrenaline coursing.
Cereal consumed and detailed checklist studied before leaving the house. (I'll post pics of the checklist after converting it to a WORD doc.)
66 degrees when I left the house.
Not a long wait at the St. Mary's T stop near my house. Big relief based on all of the recent problems with the T.
Very happy to see the Dunkin' open early with a short line at Government Center to get a cup of tea for the Blue Line ride to Wood Island.
Extreme times of the day have a tendency to bring out kindness and comradery in (many) humans because of a shared, unique experience. This morning at 6:02am, 2 people in line in front of me quietly gave a woman asking a dollar – I felt compelled to follow their good lead/example.
The woman working at Dunkin' gets up at 4:10am every morning and she was very pleasant, but not annoyingly perky.
Loved catching the crossing guard and kid share a spontaneous hug while a gaggle of students crossed the street on the way to school.
Had a nice connection with a woman after she walked her kids to the Brooke School and kissed them goodbye. Listening to her kids 'challenging' her as she walked away, I said, "It's not easy." She replied, "No, it isn't." I told her my Mom had 10 and she told me her grandmother had 14!!
After the 3-week heat wave, it was cool to see the Zamboni 'snow' outside of the skating rink.
Warm sun on my face, sitting at the top of the lifeguard station on Constitution Beach, listening to the seagulls and planes taking off across the water at Logan reinforced one of the many reasons why I'm doing this. I never knew this existed and I love this adventure already…
Maybe not as many as Revere, but lots of statues and wrought iron railings in Eastie.
The breakfast burrito at Mi Pueblito in Orient Heights was very good and 10-year veteran server, Patricia was very hospitable. Thanks to Friends of Boston's Hidden Restaurants for the recommendation. I'm surprised they're open for breakfast. I was the only person there at 8:34. Looking forward to going back for dinner.
The planes taking off over residential Eastie are REALLY loud, but similar to trains rattling by, I suppose one gets used to it in time.
Pretty wild seeing huge corn stalks growing in a front yard in Orient Heights.
Lots on triple-deckers, as anticipated. And tchotchkes, lots of them in front yards…
I was very tempted by fried clams at Belle Isle Seafood, but this day was dedicated to Eastie.
Swan Street is a very cool, private mini neighborhood in Belle Isle.
Loved meeting Barbara out picking up litter. Further proof that we'll share lots with strangers like cab drivers, often more than we will with family and friends. Barbara is #GoodPeople.
I was blown away by the Madonna Shrine and view from the railing. Please watch the video. It's incredible.
Loved meeting Kristen, a veteran teacher at Bradley Elementary School. She was unloading her car prepping her classroom for the new year and very optimistic with less restrictions from the plague. SO many teachers use their own money for supplies. And many teachers are grossly underpaid. Hoping for a safe, productive, fun year for Kristen and all teachers and students.
Thoroughly enjoyed the steak & cheese for a late lunch at Sammy Carlo's. Old school.
Finished the walk very much 'alive,' inspired, and rejuvenated. Only 1 walk in the books, and I can't wait for #2.
Alan Miller, assignment desk manager for 7 News-WHDH emailed me on the morning of Walk #1 asking for an interview. Trung Dang met up with me on the road mid-afternoon. Great guy. Hard worker. Thanks to Alan, Trung, Kim Khazei, and Adam Williams for covering #WalkingBoston. Video here. Thanks to the T driver in the video for the cold bottle of water. It was wonderful to meet and talk with her and her daughter.
Despite the attention/'traction' that the walk received, a major challenge ahead is inspiring donations to Make-A-Wish MA & RI and Stride for Stride. I'm going to make a concerted effort to reach out to businesses to pledge minimum donations tied to the total number of miles walked. There are a lot of creative ways that walk sponsors can get involved, including matching pledges, grant money, and product & brand endorsement. I'd love to hear from everyone who wants to be part of supporting #WalkingBoston and non-profit partners. Email: patrick@servernotservant.com.
Please subscribe to future blog posts for scheduling of upcoming walks by entering your email in the blue box on the upper left side of this post. Twitter and IG: @PatrickMBoston
Grass-roots donations to support #WalkingBoston and keep me walking and writing can be made here.
Thank you-Patrick
Here's a glimpse of a few pics from Eastie Part 1: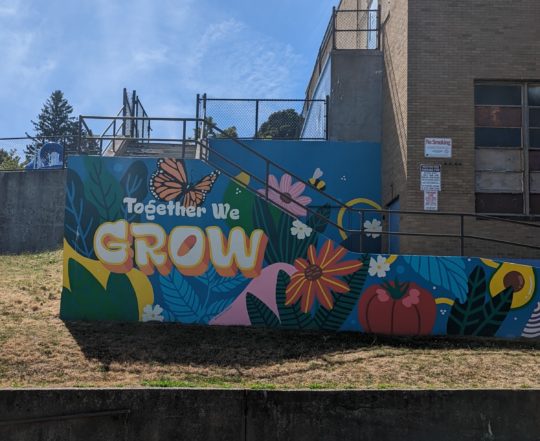 ---
Permalink | Posted in Human-to-Human Service | No Comments »