Introduction
Book Chapter: Human-to-Human Service
Posted: 06/3/2022
This blog post marks the official launch of Walking Boston-A Marathon in Every Neighborhood #ServerNotServant. There is so much more to explore and discover, even 'in our own back yards.' And walking is one of the best ways to do it. The purpose, vision, and missions of Walking Boston:
Explore and showcase Boston's neighborhoods by walking deep into every one of them, sharing pics and experiences along the way, while raising money for local, Boston non-profits.
Raise awareness for my Server Not Servant book in progress advocating for service industry workers and 'service' to our fellow humans.
Find a publisher and sign a contract to finish the book that this website/blog is dedicated to.
Meeting great humans. Learning more about Boston and having some fun along the way.
Health benefits.
Over 3 days of Memorial Day Weekend 2022, I was 'On the Road' for 12.5 hours on Saturday, 6 hours Sunday, and 4 hours on Monday, totaling 22+ hours. The weekend goal was to set foot in (and take pics of) all 24 Boston Neighborhoods as a catalyst to launch the project and 'get moving.' I was hoping to complete the task in one day, but after 12+ hours and 16 neighborhoods on Saturday, realized I needed more time…
This link to a Google Photo album includes 229 pics/videos that I took of my weekend adventure beginning at 5:57am on Saturday, ending on Monday after covering Allston and Brighton. The photo album is in chronological order, reflecting the travel through each neighborhood. Some of my pics from the album are also featured within this blog post and on both sides. I estimate that I covered about 18+ miles walking over the 3 days. Initially, I activated the 'MapMyWalk' app on my phone, but it was using up too much of the battery, so I shut it down. I plan on using Garmin to record the neighborhood walks.
Grass roots financial support for this project and publication of the Server Not Servant book will include individual contributions via Venmo @Patrick-Maguire-32 and PayPal on the upper, right-hand side of this blog, 'Support Server Not Servant' in the blue box. I'm also seeking business sponsors for both projects, walking and publication of the book. Please contact me if you or anyone you know might be interested in collaborating.
Email: patrick@servernotservant.com. Twitter & IG: @PatrickMBoston
'Fun' Facts & Trivia about this project:
Walking 24 marathons may seem like a lot of miles, but my initial plan was to walk every street in every neighborhood of Boston. Then I did the math… (There are approximately 785 miles of roads in Boston maintained by the Boston Transportation Dept.)
I don't own a car, so getting to the starting point for each walk will usually include riding the T. During Memorial Day Weekend, in addition to walking, transportation included subways, busses, and water taxis (from Eastie to Charlestown and from the North End to the Seaport).
The walks in each neighborhood will consist of at least a half marathon per day and will be verified using a Garmin tracker. Some neighborhoods, like Chinatown, North End, and the West End might only require a half marathon to walk every street. Others, like DOT, Mattapan, and Southie will have more roads than a full marathon will cover, but I'll map out the best strategy to cover as much as possible during the 26.2+ miles.
Urban treks include lots of conveniences, stores for water and snacks, bars for a cheeky beverage and a bathroom, but they also include lots of temptations that aren't 'on the program,' like slices of pizza… I'll pack some healthy snacks for the neighborhood walks.
Inspirations include George Plimpton, participatory journalist, including goaltending with the Boston Bruins.
I purchased an Anker mobile charger before the weekend. I was very impressed with how long it held a charge. It lasted the entire 12+ hour day on Saturday, and still had some juice left at the end.
There will be a blog post following completion of the walks in each neighborhood, including Garmin tracking proving distance, photo albums, and adventures along the way. The pics from each walk will include people and more of the 'character' of each neighborhood than the Memorial Day Weekend album.
Start date goal is August 1.
Most of the walks will be open to anyone who wants to join me and share their pics and experiences along the way. Hello, WCVB Chronicle…….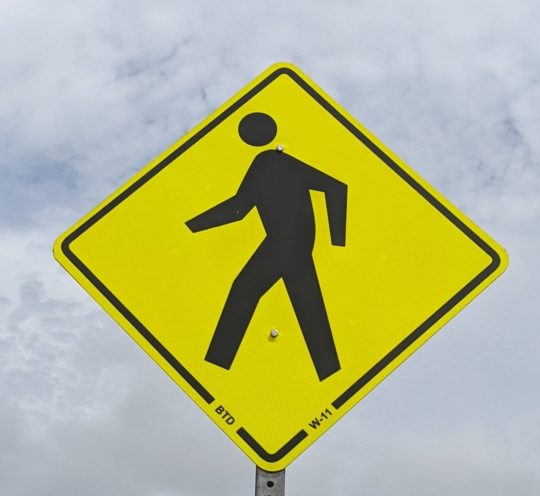 Checklist before walking first neighborhood:
Finalize local non-profit(s) and a mechanism to track $$ inspired by #WalkingBoston. Set and publish goals. Recommendations for non-profits welcome. I'm looking for Boston-based w/low 'admin' components that all neighborhoods benefit from. Service industry related? [Launch my own?]
Clarify # and description/title of Boston Neighborhoods. City of Boston websites have different numbers and labels. Examples, Chinatown + Leather District are combined, 'Wharf District,' 'Mid-Dorchester,' and 'Longwood Medical,' and Seaport/South Boston Waterfront all need to be considered.
Finalize and 'test drive' Garmin tracking and sharing.
Confirm that Google Photos is the right pic/video sharing app, non-invasive and user-friendly. Ideas welcome.
Create YouTube platform and tighten up all social media apps.
Maps to plan walks, and post pics of them. BPL in each neighborhood?
Research WHOOP involvement to track health benefits.
Media networking/promotions.
Vest for walking to store snacks, phone charger, etc.
Invite guest walkers, even for portions of each walk.
Keep running total of verified miles walked and hours 'on the road.'
Start photo albums of humans and animals seen on the walks and keep adding to them.
Research all Boston Walking related sites and groups to include and network with.
Research drone photographers and potential involvement.
Include links to non-profits in each neighborhood in blog posts.
Consider a portion of each walk at night down 'main street?'
Include bullets of "Thoughts while walking in ________" in each blog post.
Interview people along the way and ask what they think of the neighborhood, how long they've lived there, etc. Finalize questions and method of recording.
Find "Welcome to _____" sign for each neighborhood and include pics in albums.
Consider additional walks covering Boston Harbor islands, parks, and around bodies of water.
Finalize the next chapter/challenge…
Thank you for following, supporting, and sharing the journey. Grateful-Patrick Maguire
PS-Be sure to check out the Google Photo album w/229 pics + videos in the order I took them.
Permalink | Posted in Human-to-Human Service, Introduction | No Comments »
Book Chapter: Human-to-Human Service
Posted: 03/23/2019
Challenge to all readers.
The pic below is just a small snapshot of the frenetic, stressful world of the dual role of host/server, Jes, at Neptune Oyster, one of Boston's best and busiest restaurants on Friday night.
Jes did an awesome job adding new parties to the long wait list, waiting on tables, calling folks (on the phone) when their table was ready, keeping the peace, and providing excellent service and hospitality with a very positive attitude and presence. Game face executed perfectly.
Neptune is a small restaurant that is perpetually busy with only a tiny waiting area by the door. The host/server role is extremely demanding, requiring confidence, hustle, awareness, speed, efficiency, compassion, and firmness.
The challenge of this post is to identify some of the most difficult hospitality jobs you've witnessed, and an opportunity to give a shout-out to the workers who execute them.
Cheers to Jess, Jeff, Matt, Johnny, Ann, Haley, and the entire Neptune team celebrating their 15-year anniversary in November. And order the johnnycake…
Permalink | Posted in Human-to-Human Service, Introduction | No Comments »
Book Chapter: Introduction
Posted: 02/14/2012
It's an interesting proposition to be confronted with the question, What inspires you? Stephen Torres, founder of the growing website, Imbibe + Inspire, posed this question to me during a recent interview. Here are some of my answers that made it into the interview, and a few relevant inspirations that didn't:
Having a mission that I am deeply committed to, Server Not Servant.
Hardworking, good people.
The subculture and camaraderie of hardworking people.
Human dynamics and observing humans.
Hospitality, and everything it encompasses.
The trust that workers have in me to share their experiences and feelings.
Advocating for service industry workers.
George Plimpton, participatory journalist, a.k.a., "The Paper Lion".
Studs Terkel, author of, Working: People Talk About What They Do All Day and How They Feel About What They Do.
My late Dad, and his unwaivering work ethic (working 3 jobs to support a household of 12 people).
My late Mom, her compassion, and ability to manage a household of 12 people with one bathroom…
My loyal siblings, relatives and trusted friends.
The late Maryanne Hooley.
 What inspires you?
Permalink | Posted in Introduction | 4 Comments »
Book Chapter: Human-to-Human Service
Posted: 12/28/2010
That's a pretty bold statement made by Phanton Gourmet on facebook.
A firestorm was ignited when a recent front page Boston Globe story reported that Upper Crust Pizza, a rapidly-growing local chain, hired and exploited illegal immigrant workers from Brazil.
The promise of a job at an Upper Crust shop, passed by word of mouth from one villager to the next, offered the possibility of wages unheard of in Marilac [Brazil], a community of 4,140 people in the mountains of southeastern Brazil.
Over the past decade, dozens of men from Marilac have made the 7,500-mile trek, risking arrest, deportation, and in rare cases, death. And Upper Crust, founded by Sharon [MA] native Jordan Tobins in 2001, welcomed them.
Tobins needed lots of kitchen help; the Brazilians worked hard and didn't complain about workweeks that routinely stretched to 80 hours. Marilac prospered as Upper Crust's immigrant employees sent thousands of dollars home, and the company swiftly expanded from its original store in Beacon Hill to one upscale suburb after another.
Over time, however, this amicable but unlawful relationship would unravel. Documents from a recent class action lawsuit show that as Tobins expanded his pizza empire, he began to exploit his immigrant workers. The employees took their complaints to the US Department of Labor, which ordered the chain to dole out hundreds of thousands of dollars in back pay. The department is now investigating wage violations at Upper Crust for a second time.
As always, comments in response to the Globe report, as well as on a related Boston Yelp Talk thread exploded with hundreds of missives ranging from the typical anonymous hate and vitriol to some very thoughtful and insightful observations.
In the midst of Sunday night's blizzard, the debate continued on facebook after The Phantom Gourmet posted the following:
Let's name restaurants that deliver. I'll start: Upper Crust Pizza.
What really got my attention was a comment made by Phantom Gourmet during the exchange of comments within the thread following the post:
Phantom Gourmet: I'm sorry to tell everyone, but without illegal aliens, there is no restaurant business. Hurting this company, or any other company, is not what our state needs right now.
In case Phantom Gourmet takes the post and related comments down, I have provided the comments in the order that they appeared:
Jimmy Machin: Didn't Upper Crust just get busted for exploiting their workers?
Debbie Delia Fowle: Why is Phantom Gourmet assisting in advertising Upper Crust when they are under investigation for employment issues? I would think you would want to keep your distance until the end results come out
Bob Ullman: Exploitation of employees? Give me a break! If people are willing to work for X dollars an hour with no benefits then it's their fault, not the employer. They are in a business, not a charity! I will second the vote for Upper Crust Pizza.
Phantom Gourmet: Bob, good for you, they have hundreds of employees and do a lot for charity and generate millions in tax revenue, I would think we would all be rooting for businesses to expand and hire. Plus, the pizza is really tasty.
Patrick Maguire: Yes, Bob, exploitation of their employees. Stop drinking the Kool Aid and read the full story. I don't know anyone who supports or patronizes Upper Crust any more, even if they like their over-priced pizza.
Vincent Errichetti: Upper Crust broke no laws. The Boston Globe is just mad they didn't buy advertising in their bankrupt news paper. BTW how does a bankrupt newspaper afford to send a reporter to South America???????
Lynn Boston: Anybody who hires illegals is part of the problem!!! I'll never call the Upper Crust. Too many good pizza places out there who don't break the law.
Phantom Gourmet: I'm sorry to tell everyone, but without illegal aliens, there is no restaurant business. Hurting this company, or any company, is not really what our state needs right now.
Patrick Maguire: "Upper Crust broke no laws." Then why did they pay a 350K in back pay as ordered by the US Dept. of Labor? They are also defending a complaint from a former operations manager (7-yr. employee), the District Attorney's Office and several other agencies. Take your head out of the sand.
Matthew Conley: Phantom is waaaaay off on supporting these scumbags. Please do not support these guys in any way. The excuse that "everyone does it" is no justification. Love PG but they are in the wrong keeping company with these clowns.
Patrick Maguire: "I'm sorry to tell everyone, but without illegal aliens, there is no restaurant business." My hunch is that there are a lot of restaurant operators who would take exception to that statement.
Phantom Gourmet: Patrick, feel free to ask around, and get back to me. Of course, not every restaurant, but every restaurant will KNOW a restaurant.
Patrick Maguire: Phantom Gourmet- I'm working on a blog post about this that will include input from restaurant workers and operators. Please send me a message to let me know who I should be contacting to get official statements from the Phantom Gourmet responding to your comments in this thread. Thank you.
MC Slim JB: It is true that many restaurant hire undocumented workers. The issue with The Upper Crust is not in hiring them, but exploiting them. Caught doing it once, and now accused of continuing that pattern. We know they're your sponsors, Phantom, but let's not pretend folks don't know that story.
Adam Castiglioni:  Dear Phantom Gourmet- When will you drop the Upper Crust as a sponsor of yours? I fear that your company may become part of the whole controversy surrounding them soon. There are so many other great pizza places that you could bring on as advertisers that may not exploit their workers.
Obviously there are a lot of loaded issues here. Everyone who is, or has previously been in the restaurant business, knows that 'illegal' immigrant workers have been part of the fabric of restaurants for a long, long time. The vast majority are great workers, great people and an integral part of many restaurant families.
Restaurateurs turned a blind eye to the issue, especially in urban areas and border states, for several decades because it's a win-win for the restaurant and their employees.
However, with immigration a hot button topic today, many restaurateurs are starting to address the issue proactively. Some are taking steps to retain immigrant workers by offering English classes and sponsoring workers in pursuit of their permanent resident alien status (green cards). Additionally, owners and managers are more carefully vetting their employees, when previously they would accept documents that they knew were suspect at best.
These complex issues raise several questions for candid, thoughtful discussion for customers, restaurateurs, workers and even other American business owners:
1. How prevalent is the use of illegal or undocumented workers in the restaurant business in the United States today? How about other businesses?
2. Are there some restaurants or businesses that would fail without illegal or undocumented workers?
3. Are these workers taking jobs away from legal residents who want them? If not, should we remain quiet as long no one is being taken advantage of?
4. How prevalent is the exploitation of immigrant workers? Do you personally know of any workers who are being taken advantage of?
5. How thorough is your restaurant or business when it comes to verifying the legal status of prospective employees before hiring them? How well do companies follow up with required documentation after an employee is hired?
6. What are highly-ethical restaurants doing to address the issue of illegal workers? Are some restaurants screening, coaching, training and counseling employees to ensure compliance with immigration laws and citizenship requirements? Are any restaurants/businesses going above and beyond to retain valuable immigrant workers?
7. How true is the old adage that illegal immigrant workers are critical to the success of American restaurants or businesses because legal workers are not willing to do the same work for minimum wage, or the wages paid to the illegal workers?
8. At what point do you as a consumer, vendor or business partner sever your relationship with a restaurant or business because of ethical issues such as exploitation of workers? Do you have any specific examples?
I will not patronize Upper Crust Pizzeria because of the Department of Labor findings and the on-going investigations.
I invite everyone to join the conversation. Please keep your comments respectful and civil. As always, comments will be monitored before being approved. Thank you.
Permalink | Posted in Human-to-Human Service, Introduction | 36 Comments »
Book Chapter: Human-to-Human Service
Posted: 12/25/2010
Permalink | Posted in Human-to-Human Service, Introduction | 3 Comments »